THE BEST DEAL OF THE YEAR
Black Friday Deal
#epic #enticing #elevating
Get the Deal of the Year
WHY ALWAYS DELAY, WHEN YOU CAN BOOK NOW?
This is by far the best deal you'll ever get at Heroines and Muses!
Book your 2024 session between 21st November and 1st December 2023 and we'll match the price of the session fee in print credit.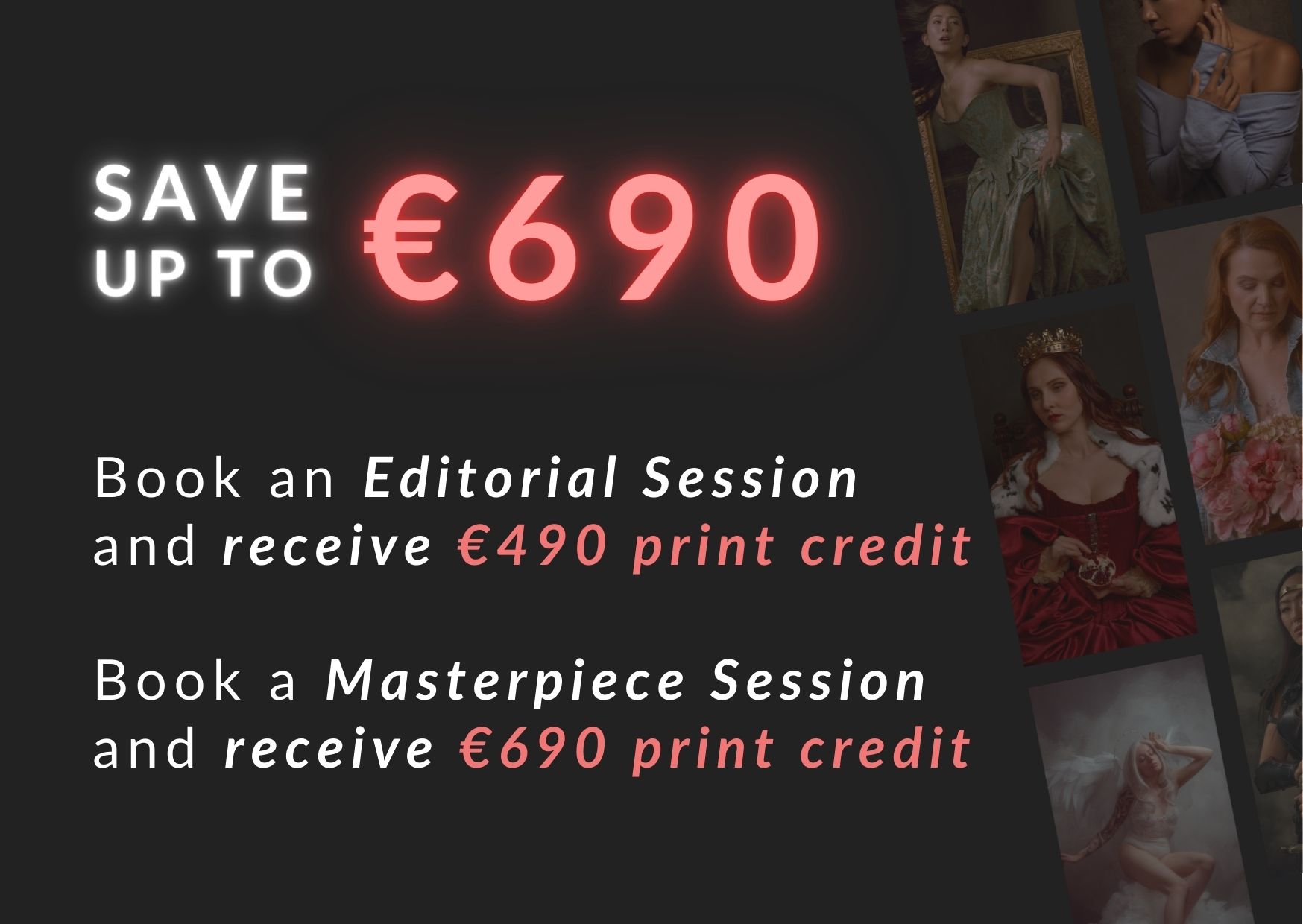 Here's the small print, in regular size: Offer valid for á la carte add-on products when you purchase any portrait collection. It cannot be used in conjuction with any other offer or voucher. Redeemable for one booking. The offer is not redeemable for cash and it cannot be transferred. The offer is not valid for existing bookings or re-bookings.
This Deal is for You
if you are wanting to ...
…celebrate yourself and honour your journey
…feel empowered, inspired, and confident
…feel seen and valued for who you truly are
…have a 100% stress free portrait experience
…work with a female photographer who understands your needs
…co-create bespoke artistic pieces that tell your story
...have gorgeous portraits of yourself that are impactful and iconic
…share your journey to inspire others
Ready to Begin Your Unique Journey?
FILL IN THE CONTACT FORM TO GET IN TOUCH
Want to know more
before you commit?
GET ALL THE INFORMATION HERE
Please also feel free to download the portrait guide, which provides all the information you need to begin this transformative experience in Vienna, Austria.
Darling, you are worthy.
― Amanda Lovelace